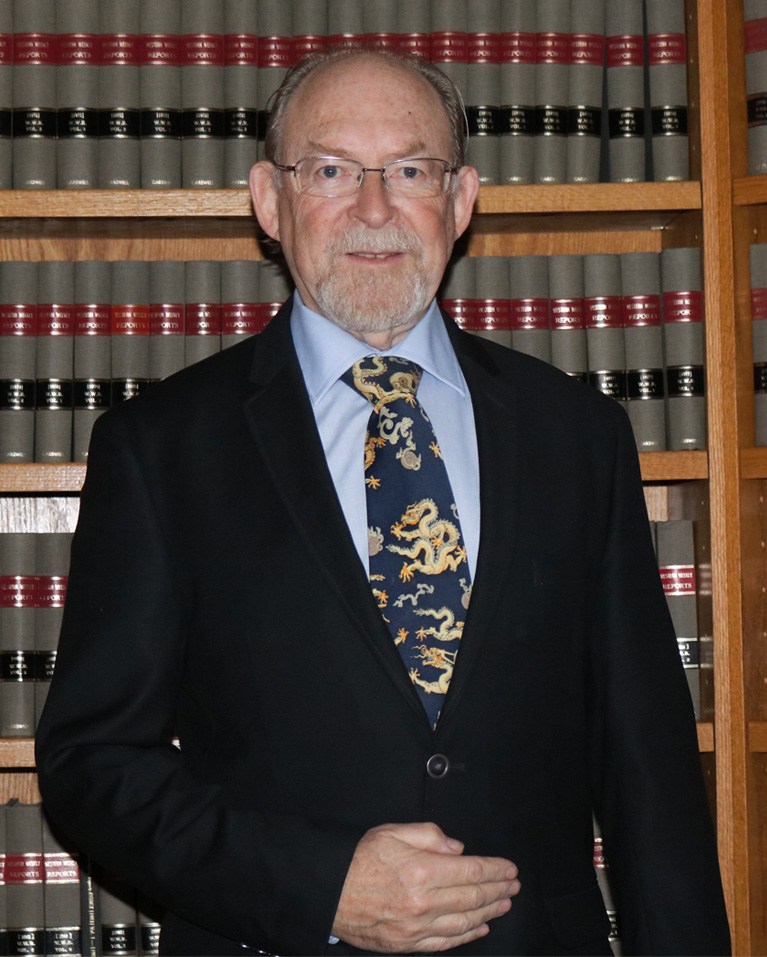 Cyril S. Gurevitch K.C.


B.A., LLB
---
Lawyer
Contact Cyril
Cyril is the senior partner with the firm, having commenced his practice in Grande Prairie in April 1980. Since 2001, he has worked primarily as a Solicitor, where he has been involved with Commercial and Residential Real Estate Transactions, Mortgage and Security Preparation and Registration, Wills and Estates, and Corporate matters. Prior to that time, and subsequent to his admission to the Bar in 1977, he practiced as a successful litigator before all levels of the Alberta Courts, including the areas of Family Law, Banking and Securities, Foreclosures, Collections, Personal Injury claims, Landlord and Tenant disputes, Insurance suits, and Dependant Adult cases. From 1976 to 1980, Cyril practiced as a litigator with the Civil Law Section of the Alberta Attorney General's Office.
Cyril obtained his Bachelor of Laws (1976) and Bachelor of Arts (1975) Degrees from the University of Alberta. Since that time, and in addition to the Practice of Law, he has been involved in a wide variety of community activities, including positions as the Chairman of the Board of the Grande Prairie and Region United Way, Vice-Chair of the Grande Prairie Airport Commission, Vice-Chair of the Grande Prairie Regional College Board of Governors, President of the Grande Prairie Rotary Club, Chairman of the Grande Prairie Wapiti PC Association, and Director of the Grande Prairie & District Chamber of Commerce Board, among others . In 2013, he was awarded the 'Businessman of the Year' distinction by the Chamber.
In terms of Cyril's support for the Legal Profession, he has been an active participant in the Canadian Bar Association since 1975, joining the Provincial Council in 2001 and rising to the position of President of CBA-Alberta for the 2012/13 year. He is also a Past President of the Grande Prairie Bar Association and a former member of the Alberta Civil Trial Lawyers Association. In 1996, he was honoured to receive his appointment as Queen's Counsel.
In his spare time, Cyril enjoys playing Slow-Pitch with his Sr. Men's team, curling, playing league snooker and spending time at his lakeside home in Sylvan Lake with his wife, Brenda, and other family members.
Professional Associations
Former President of the Canadian Bar Association-Alberta Branch 2012/2013
Council Member of the Canadian Bar Association - Alberta Branch commencing 2001 and Executive Member of the Branch since 2009, including positions of Secretary, Treasurer, and Vice-President
Member of the Canadian Bar Association since 1975
President (1995-1997) and current member of the Grande Prairie Bar Association since 1980
Former member of the Alberta Civil Trial Lawyers Association
Lecturer in the City of Grande Prairie in the areas of Real Estate, Family Law, Wills, Estates, Estate Planning, Personal Directives, Enduring Power of Attorney, and Landlord & Tenant
Lecturer at CBA Alberta Law Conference on "Due on Sale Clauses" in Mortgages and at the Creditor's Rights Subsection
Lecturer at the Legal Education Conference in Lake Louise on legal issues regularly encountered by Rural Practitioners
Community Memberships
Past Director of the Grande Prairie Chamber of Commerce (2004-2008)
Past President (1989-1990) and member of the Rotary Club of Grande Prairie since 1985
Past Vice-Chair (1994-1996) and member of the Grande Prairie Regional College Board of Governors (1991-1996)
Past Vice-Chair (2005-2014) of the Grande Prairie Airport Commission and member commencing 2004
Past Chairman (2007 - 2010) and Member of the Grande Prairie and Region United Way commencing 2004
Past President (2000-2001) and Member of the Grande Prairie Wapiti PC Association since 1989
Charter Member of the Heritage Foundation for the Queen Elizabeth II Hospital in Grande Prairie