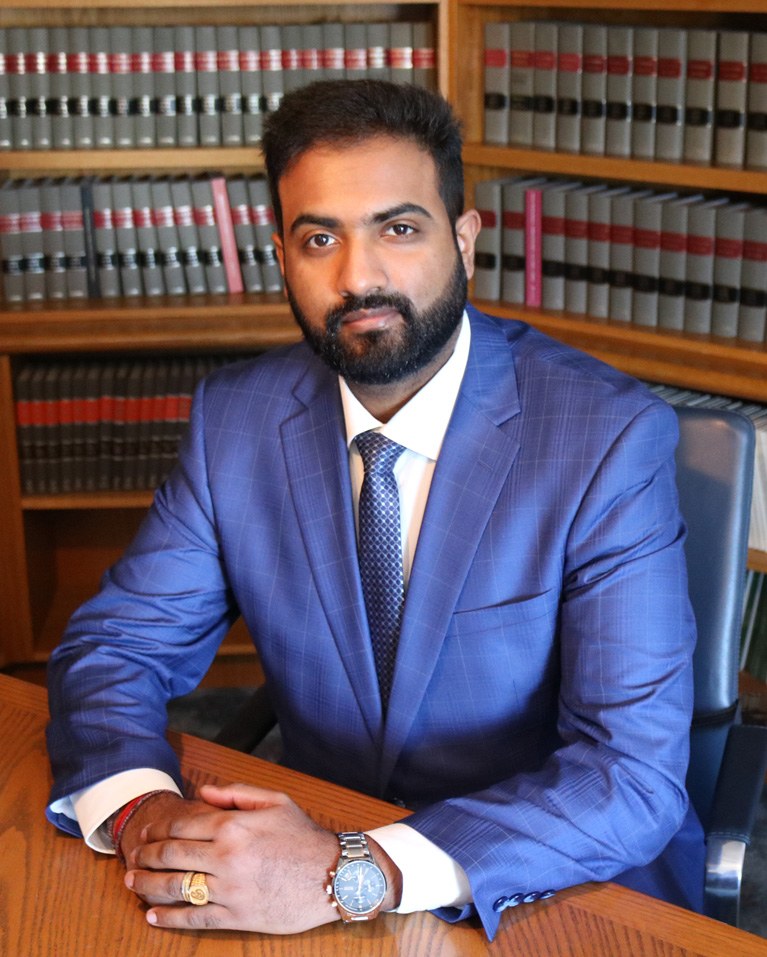 Keeth Raveendran


LLB, LLM
---
Lawyer
Contact Keeth
Keeth grew up in Toronto, Ontario and moved to Grande Prairie, Alberta to commence his articling term at Gurevitch Burnham Law Office in December of 2018.
Keeth obtained his Bachelor of Laws with Honors (LLB) from London South Bank University (U.K.). He then successfully acquired his National Committee on Accreditation Certificate, granting him an equivalent LLB in both the U.K. and Canada. Keeth's passion for the law had also led him to obtain a Master of Laws designation (LLM) at York University – Osgoode Hall in Toronto, Ontario in the General Law stream. Keeth's LLM degree focused on emerging issues relating to International Criminal Law, Constitutional Law and National Security.
Before commencing his articling term, Keeth had been actively involved in small business development, assisting privately owned gas stations with growth from the ground up. Keeth had also engaged in conducting legal research and providing analysis for community legal education initiatives such as the "Legal Joint" and "STAND Canada" on matters ranging from cannabis laws to foreign conflicts.
Outside of his interest in practicing law, Keeth enjoys spending time with his wife Kajenthy, binging sitcoms on Netflix and trying to get in shape at the gym.
Education
Bachelor of Laws with Honors (LLB) from London South Bank University
Master of Laws Designation (LLM) From York University
Professional Associations
Member of the Law Society of Alberta
Member of the Grande Prairie Bar Association
---
Community Involvement
Grande Prairie Legal Guidance
Treasurer at the Thumpalai Welfare Association