We Are Moving
Gurevitch Burnham Law Office is Relocating: Serving You Better in a New Space!
Dear Valued Clients and Members of the Public,
We are thrilled to announce that Gurevitch Burnham Law Office is moving to a brand new location! As part of our ongoing commitment to providing exceptional legal services, we have decided to relocate to a more spacious and convenient office. This move will allow us to better serve you and enhance your experience with our firm.
Our new office will provide numerous benefits that we are excited to share with you. First and foremost, the increased space will enable us to create a more comfortable and welcoming environment for our clients. We understand the importance of having a professional and accommodating space to discuss legal matters, and we are dedicated to ensuring your comfort during every visit.
Additionally, our new location offers improved accessibility and ample parking facilities, making it even more convenient for you to reach us. We recognize that accessibility is a crucial aspect of serving our clients effectively, and we have carefully chosen this new location with your convenience in mind.
Despite the upcoming change, we want to assure you that our commitment to delivering top-notch legal services remains unwavering. Our team of experienced lawyers will continue to provide the same comprehensive range of legal services, ensuring that your needs are met with utmost professionalism and dedication. You can rely on us to assist you with all your legal matters, from consultations and legal advice to representation in court.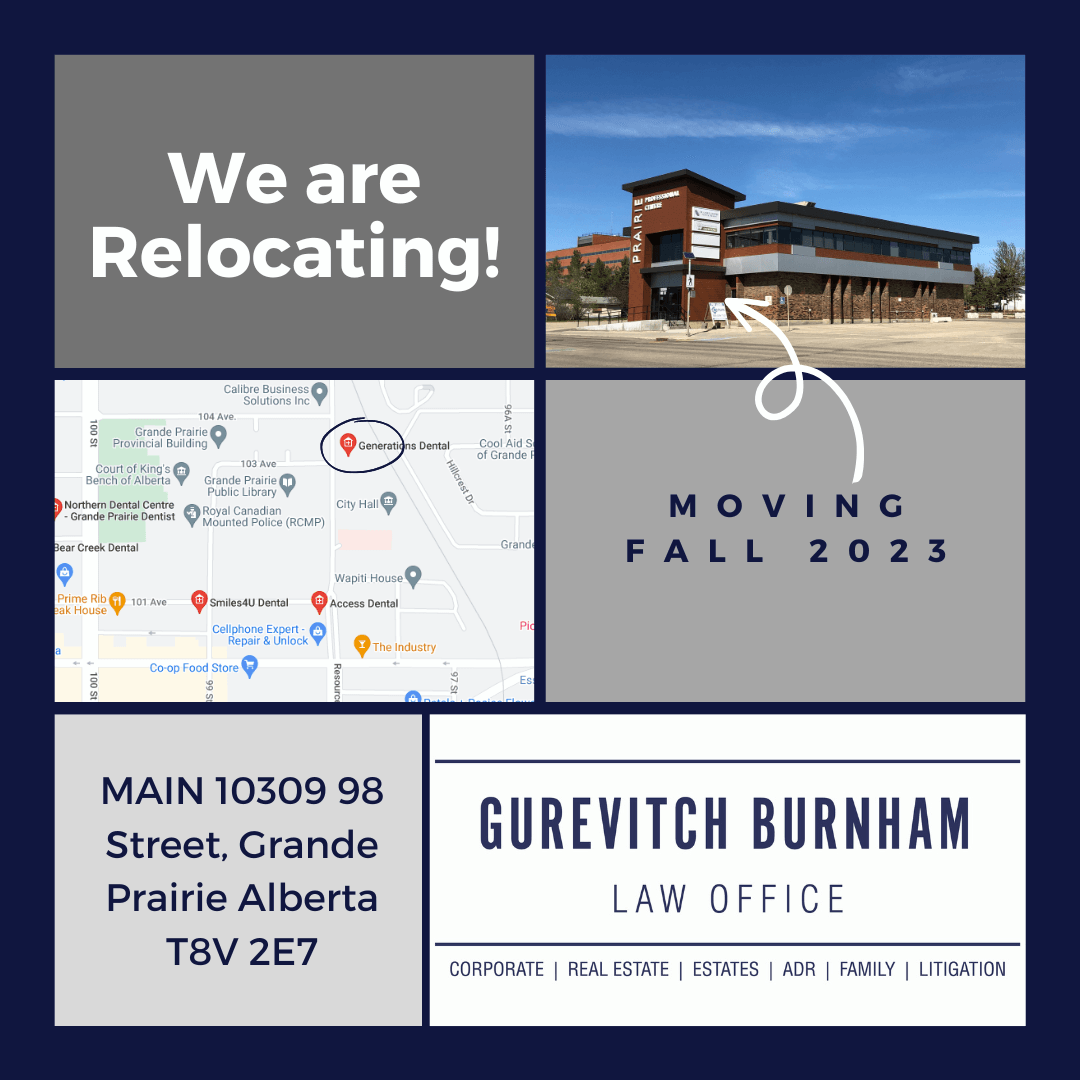 We anticipate completing the move and settling into our new office in the fall of 2023. While the relocation process may entail some minor adjustments behind the scenes, we want to emphasize that it will have minimal impact on our clients. We will work diligently to ensure a seamless transition, ensuring that your experience with our firm remains consistent and uninterrupted.
As we prepare for this exciting change, we will keep you informed about the exact date of our move and any additional details you may need. You can expect regular updates via email, our website, and social media platforms. If you have any questions or concerns about the relocation, please do not hesitate to reach out to our team. We are here to address any inquiries you may have and provide you with the necessary information.
At Gurevitch Burnham Law Office, we are immensely grateful for your continued trust and support. It is because of clients like you that we strive to improve and provide exceptional legal services. We look forward to welcoming you to our new office and serving you in a more convenient and comfortable setting.
Thank you for your understanding and cooperation during this exciting transition.
Best regards,
Gurevitch Burnham Law Office