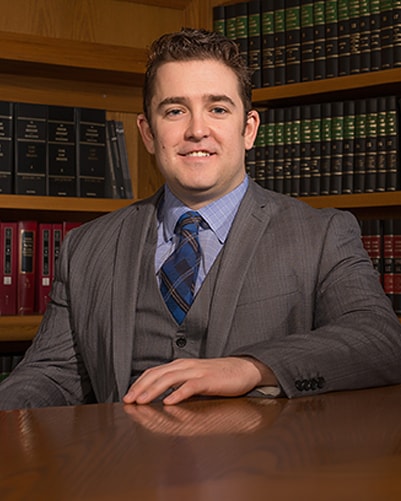 Patrick L. Wilson
Contact Patrick
Patrick started working with the firm in February 2017 as a Legal Assistant, and after obtaining his National Committee on Accreditation (NCA) results granting him an equivalent LLB in both the U.K. and Canada.
Patrick received his Bachelor of Laws with Honours from the University of Sussex (UK) 2016, Bachelor of Commerce (majoring in accounting) Athabasca University 2014, Bachelor of Secondary Education University of Alberta 2011. While studying law at Sussex, Patrick participated in criminal advocacy and negotiation competitions, where Patrick and his partner won the prestigious UK National Canadian Law Moot (Mackay Cup). The Mackay Cup was open to all Canadian law students from all UK universities, and designed to focus on Canadian case law, statute law and judgements. Patrick's decision to study in England was based on his desire to travel, experience Europe and spend time with his extended family, but he always intended to return to live and practice in Canada.
Prior to studying in England, Patrick worked as a teacher at St. Josephs High School in Grande Prairie, teaching grade 10 to 12 students Social Studies, English and Finance, gaining experience working with students and families from different backgrounds. While teaching, Patrick also obtained his Bachelor of Commerce degree by correspondence.
Patrick has always been committed to helping the community in which he lives. In 2014/2015, he completed a sponsored climb of Mount Kilimanjaro for an English Charity, Hope For Children, raising one of the top donations at his university from both Grande Prairie and Sussex. While teaching in Archbishop Macdonald High School in Edmonton, he acted as an assistant coach for numerous sports teams and supervised clubs and societies for charity events. Patrick grew up in a Rotary family and has worked food bank drives, green-a-thons, bingo nights, lottery booths, etc. Patrick has played and coached soccer, played baseball, runs ½ marathons and now enjoys beating his Dad at golf!