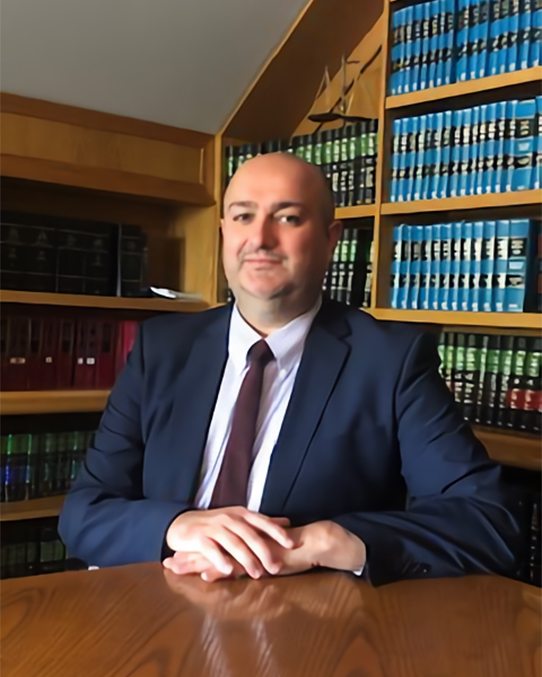 Mitchell S.J. Lewis
Mitchell was born and raised in Summerside, Prince Edward Island and moved to Halifax, Nova Scotia where he earned his Bachelor of Arts in English (with Honours) from Saint Mary's University. Before attending law school, Mitchell earned his Occupational Health and Safety Certificate from the University of New Brunswick and worked in the oil field as a safety officer all around Alberta and British Columbia. In 2016, Mitchell, his wife Christie and their daughter Kwyncee relocated to the Gold Coast, Australia where he graduated with a Juris Doctor degree (with Distinction) from Bond University. He was accredited by the Federation of Law Societies of Canada in November 2018 and began working as a Student-at-Law at Gurevitch Burnham Law Office in January 2019 where he practices mainly in the areas of Corporate Law, Real Estate Law, Wills and Estates and Civil Litigation.
During law school, Mitchell volunteered in several pro bono community initiatives providing legal advice to residents of the Gold Coast and the surrounding area. During his time at Gurevitch Burnham Law Office, he is working with Grande Prairie Legal Guidance to help provide similar services to the residents of the Peace Region.
Outside of work, Mitchell loves to volunteer in his church and enjoys spending quality time with his family and teacup poodle Bitsy. During his spare time he can be found with his nose buried in a good book, scouting out garage sales for rare video games, going for a brisk walk, listening to an interesting podcast or cooking something delicious to eat. He loves to travel and in the last several years he has lived in four different countries on three different continents. Mitchell is passionate about the pursuit of life-long learning and seeking every opportunity to educate himself about the world around him.